I'm a musician and amateur author, artist, and filmmaker. I use Adobe Audition, Paint Shop Pro, Vegas Pro, Celtx and some other software for my work. I'm happily married to my wife Torri (we have been together for over 23 years!), and we have a wonderful son named Muggy, who we love and spoil way too much, and who has a rare genetic condition called PDS and is autistic. I made a website about him if you are interested in reading more about my best friend: www.B6kid.com
I'm lucky enough to play with some of the St. Louis area's greatest musicians including: Don Cole, Chris Rose, Kent Hall, Dan McHugh, Bill Clark (who fronts his own band and has a tremendous new album out called Promised Land) and Keith Halley.

YOU CAN FIND OUT MORE ABOUT THE RECORDING PROCESS ON THE RECORDING PAGE.

I also have a large aquarium with a big old Oscar and a 14″ long Plecostomus.
Update: The fish grew old and died, but there are now 2 younger plecos and a big goldfish named Mallory in the tank. It's actually kind of amazing how attached people get to their pet fish.

Here is a video Dave made about his aquarium of terror:


Here are some pics of the band: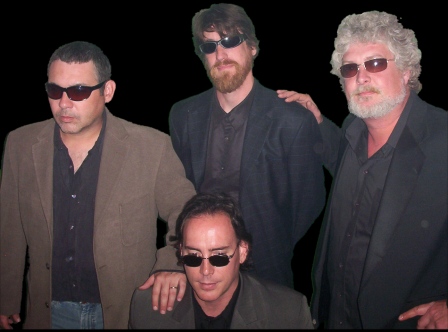 Dave, Kent, Q and Don – clockwise from the bottom.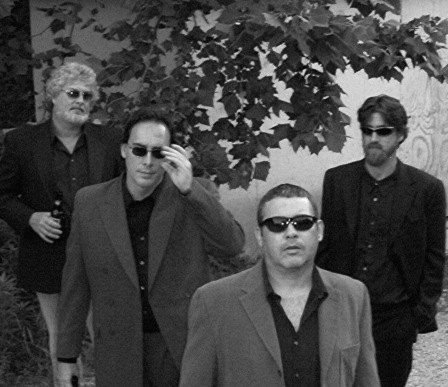 Some pics of Dave, Chris, Don, Dan and Keith Halley (who played some bass on the C.Y.B.O.R.G. project):