October 1st, 2010 — Music
It is for me again, when I see how much Muggy loves things like this: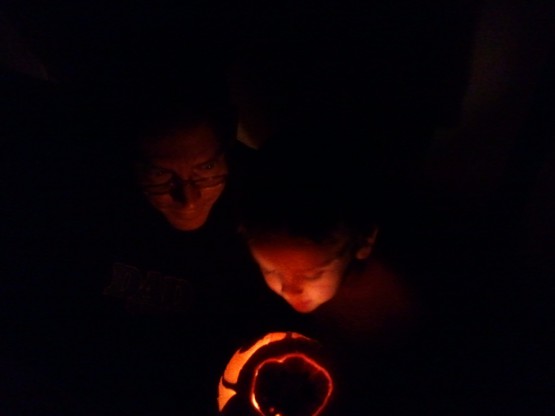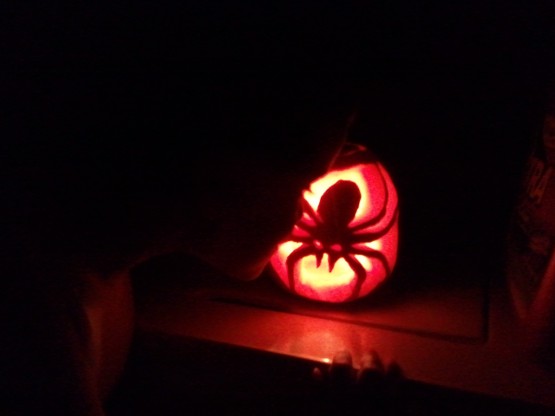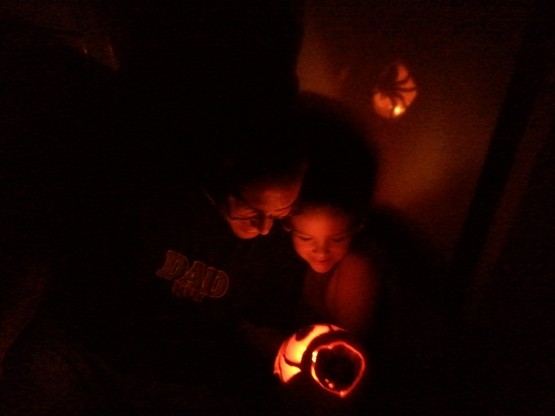 September 25th, 2010 — Music
September 8th, 2010 — Music
I found these rocks, wouldn't it be cool if they were dinosaur bones? Dinosaur bones from the Jurassic period – just joking, if anything they would be late Pleistocene. (Click on images for full size):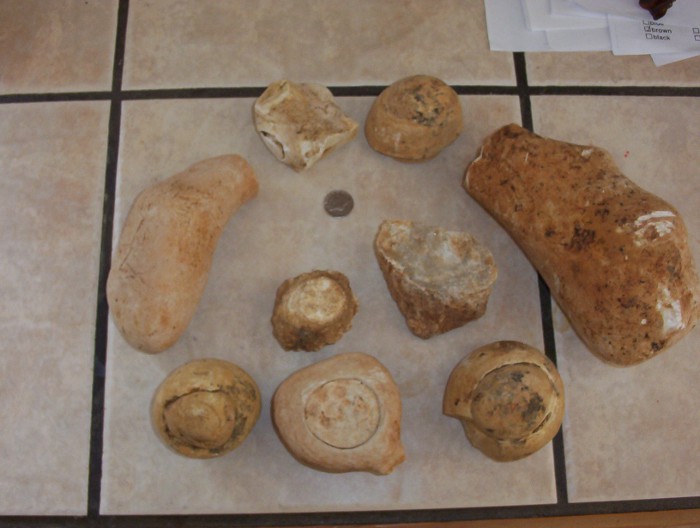 This looks like this egg found in China: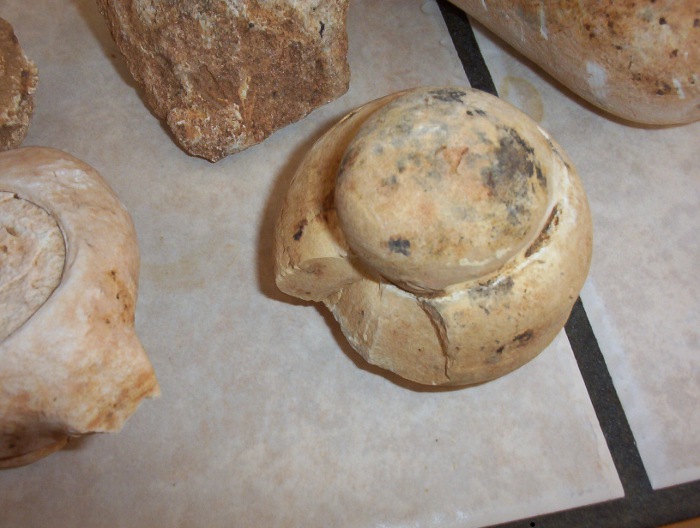 This looks like the head of a femur, and it even looks like something gnawed the bone: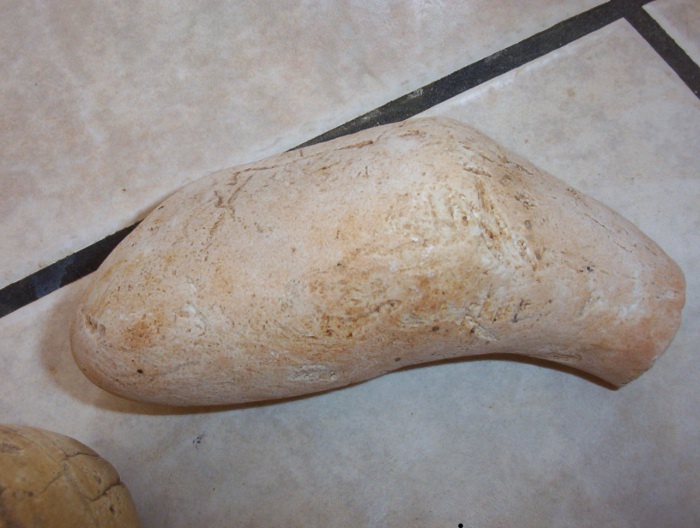 This looks like an egg cut in half, and it almost looks like a skeletal embryo inside:
August 27th, 2010 — Music
I changed a setting on the website feed parameters yesterday during the static front page change, so everybody's RSS feed got truncated – sorry about that. I changed it back to normal
. (BTW I haven't actually done the front page, it's currently just a blank placeholder so don't waste your time going to check it out.)
The whole point of a feed is so you don't have to go to the website just to see what's new, duh.
My bad, it's fixed now.
July 9th, 2010 — Music
Wow, I hope I look this good at 70: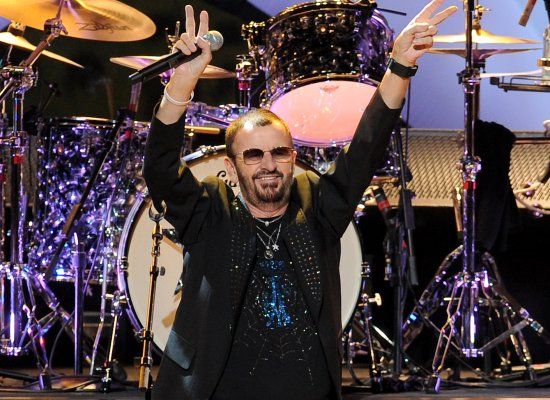 Emily Singer writes a terrific review of his birthday bash all-star concert, you can read it here.
Apparently it was pretty special, his all star lineup was:
Wally Palmar – guitar, bass, harmonica, vocals
Rick Derringer – guitar, vocals
Edgar Winter – keyboards, saxophone, vocals
Gary Wright – keyboards, vocals
Richard Page – Bass, vocals
Gregg Bissonette – drums, vocals
Then his son Zak Starkey took over on drums for the classic With A Little Help From My Friends, and some long time friends joined him on stage: Yoko Ono, Joe Walsh, Angus Young, Nils Lofgren, Jon Bon Jovi, Mick Jones, Steve Van Zandt, Brian Johnson, Max Weinberg, and Jeff Lynne to name a few.
It all culminated when none other than Paul McCartney surprised everyone when he came out onstage, gave Ringo a hug, and the band (with Ringo playing drums, of course) launched into Birthday!
July 8th, 2010 — Music
One of our local TV channels KPLR 11 did a feature on this guys ultimate man cave: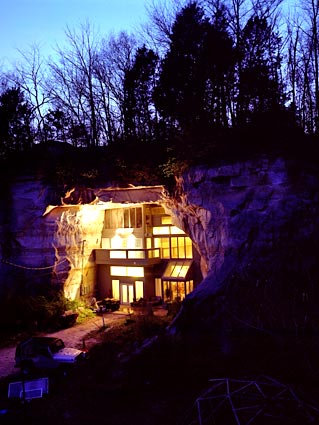 Check out a photo gallery of it, it's an amazing 3 stories and 17,000 square foot dwelling in a limestone cave:
June 19th, 2010 — Music
Time and time again I hear this complaint from people trying to download my music: "i can listen to it but i cant seem to download it just opens as quick player i cant download …" (*this is an actual comment left yesterday on my blog – read it if you like).
Try doing this FIRST: To save an Mp3 using Internet Explorer, right-click the song title and choose "Save Target As". Firefox users right-click and choose "Save Link As".
If you can't do that (because those options are "grayed out") then you are probably being stymied by Apple's Quicktime.
Quicktime's fix? Buy Quicktime Pro for $29.99!
That is bullshit as far as I'm concerned – it's a dirty fucking trick. My first advice is UNINSTALL QUICKTIME FROM YOUR COMPUTER. But inevitably people re-install it because there is some page that will only display some video or music with Quicktime that they want to see, and then the fucking-of-the-consumer begins again.
Here is a great winamp forum article for fixing the problem of APPLE QUICKTIME HIJACKS MY BROWSER AND ONLY ALLOWS ME TO STREAM MP3S – I CAN'T DOWNLOAD THE MP3:
http://forums.winamp.com/showthread.php?threadid=235714
Some members of the forum suggest using QuickTime Alternative:
http://www.free-codecs.com/download/QuickTime_Alternative.htm
So there you have it, a fix to a problem that should never have arisen in the first place but for the corporate greed of Apple, and I'll bet thousands of people have shelled out for QT Pro. So next time you see this "I'm a Mac" guy (and yeah, maybe identify with him a little bit):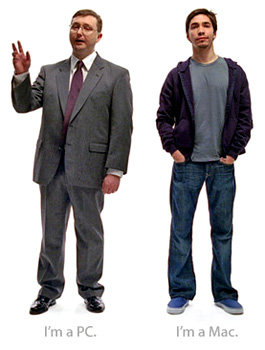 What you are really seeing is this: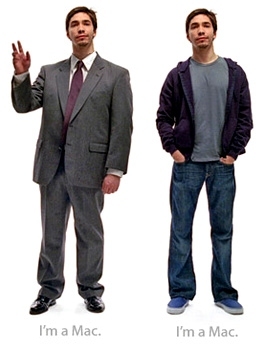 Don't believe me? Let's look at some numbers: As of September 26, 2009, Apple had 34,300 full time employees and 2,500 temporary full time employees worldwide and had worldwide annual sales of $42.91 billion in its fiscal year ending September 26, 2009. Yeah, I know a lot of blue jean, hoodie wearin' guys with a few billion in their piggy banks, yeah sure.
I actually like Ditka's view: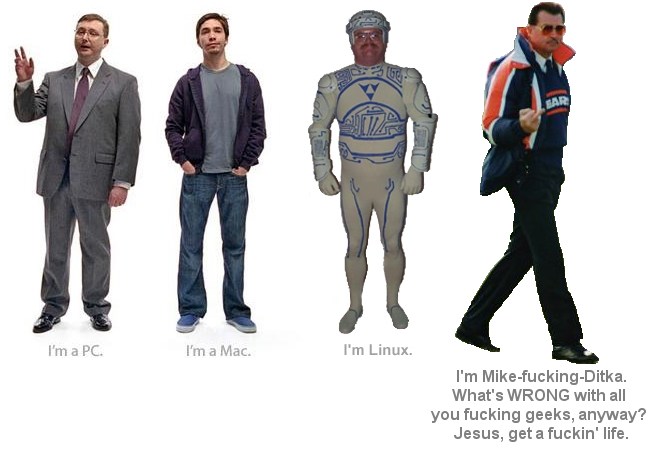 April 7th, 2010 — Music
This pic from Soichi Noguchi, an astronaut who tweets live from the space station. Full story at Discovery.com: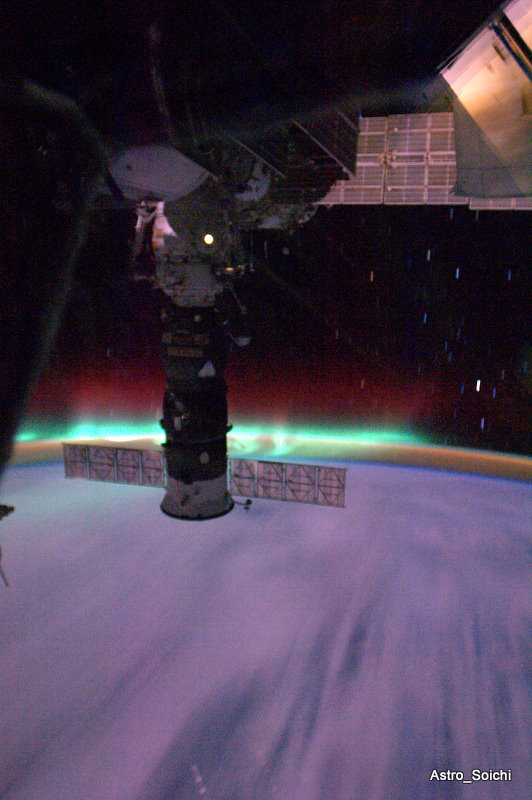 Images: Earthly auroras in Skitland, Alaska (top) and viewed from 220 miles above the planet aboard the space station. Credit: Lance Parrish, Spaceweather.com; JAXA astronaut Soichi Noguchi via Twitter.
March 3rd, 2010 — Music

When I was a callow youth a buddy of mine turned me on to an NPR program called Wordjazz. It was unlike anything I'd ever heard before (or since) and the genius behind it is "the man with the golden baritone voice": Ken Nordine.
Using a unique technique of overdubbing a tinny sounding voice I always thought of as his subconscious, it was like he was having conversations with himself while pursuing stream-of-consciousness ramblings that usually culminated with a clever twist.
He recorded his Beat-like spoken word and poetry over diverse backdrops of jazz, rock and electronic music performed by some heavy rollers: He has collaborated with an incredible cast of musicians during his career including The Grateful Dead, David Sanborn, Smokey Robinson, and Fred Astaire to name just a few.
Coolest of the cool, hippest of the hip, Nordine is the undisputed King of the Beatniks. His rich, golden baritone entrances you as he takes you on audio journeys charged with heavy psychedelic visual imagery, sometimes raising the tension to nearly unbearable levels before dissolving into quirky silliness.
His instantly recognizable voice has been featured in many commercial advertisements and movie trailers. One critic wrote that "you may not know Ken Nordine by name or face, but you'll almost certainly recognize his voice". The recordings of Colors are brief Beat-inspired explorations of the meanings of different colors (some of which were used in ads for The Fuller Paint Co.). Unique and innovative, these audio head-trips are difficult to describe, but you'll never forget them once you experience the genius of Ken Nordine.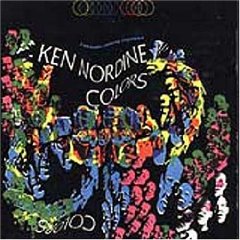 I was inspired by Ken's Wordjazz to write a song in his honor a few years back called Kilroy Was Here. While it isn't as cool as his stuff, it's still kind of interesting, so if you want to hear it click here.
I've always had a fascination with the little Kilroy graffiti, which is why I wrote the song, and use it on my contact page:



Here are the lyrics and some ascii art
Ken Nordine at Allmusic
Ken Nordine's "My Baby" (MP3)
Ken Nordine at Last.fm
February 24th, 2010 — Music
The thought struck me the other night while recording vocals: how many times have I looked at this view, or one similar to it? A mic, popper stopper and some wires and gear? thousands of times.