FUNNIEST 404 PAGE EVER – it is like a text version of Marvin the Paranoid Android as web server.
UPDATE 2016: Well, time keeps rolling along like the juggernaut it is, killing all behind it and unfortunately link-rot is a common casualty. Which in the case of THIS post is extremely ironic, as the above link that no longer works sent me to a (you guessed it) 404 page.
Internet Archive had it though, and so I just recreated it on my server – I don't know who originally created it, so I can't give credit. P.S. Hover over the photo below for some great Douglas Adams humor. Shit, I miss him. And now with the link-rot thing, and thinking about the fact that Douglas passed 15(!) years ago, it doesn't seem funny to me now. Time sucks.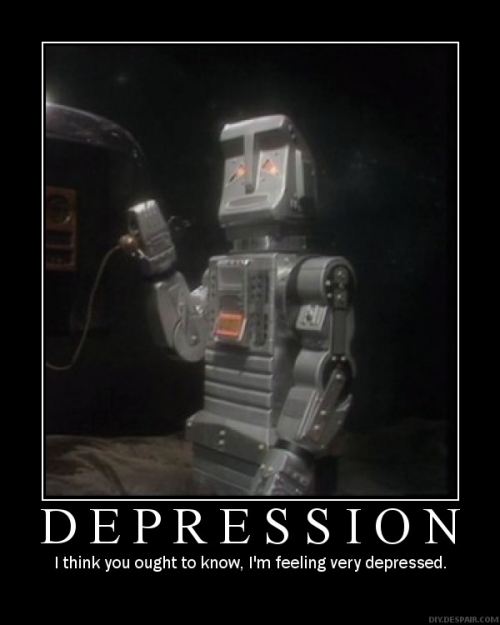 Marvin's Lullaby (or "How I Hate The Night)
Now the world has gone to bed
Darkness won't engulf my head
I can see by infra-red
How I hate the night
Now I lay me down to sleep
Try to count electric sheep
Sweet dream wishes you can keep
How I hate the night